Book Printing & Design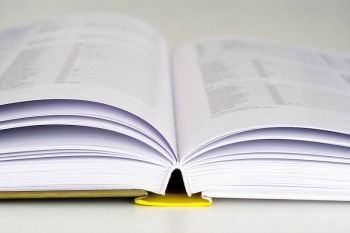 Book Printing | Raleigh, NC
Custom Book Printing in Raleigh
Do you have a story to tell? Do you have years of research to publish? Do you have a family history to document? At Commercial Printing Powered by AlphaGraphics, we specialize in helping self-publishing authors take their book to market. Using state-of-the-art technology in Raleigh, NC, our team of professionals help design, print and ship your print on demand books. Whether you are interested in printing 5 books or 5,000 books, we work with authors of all shapes, sizes, and budgets.
Raleigh Book Design
Our graphic design team specializes in book layout, cover design, jacket design and book branding to help take your book to market. Utilizing the latest software platforms, we're able to create stunning designs and functional layouts that work for both hard copy and digital formats. Whether it's an ebook or printed book, your project deserves the best care and our team of skilled craftsmen understands the importance of your project. As the oldest printing company in North Carolina, we have printed hundreds of thousands of soft cover and hard cover books. Call us today and we'll show you how we can help with your next book printing project.
Book Sizes
We understand that no book project is the same, but we usually start with a standard size book. Some of our common sizes include:
4" x 6"
5" x 7"
5.5" x 8.5"
6" x 9"
8.5" x 11"
9" x 12"
Book Types
Some of the types of books we produce in Raleigh include:
Fiction Books
Non-Fiction Books
Autobiographical Books
Law Books
Educational Books
Research Books
Clinical Study Books
eBooks 
And more!
Looking for a partner to help with your next book design and printing project? Give us a call at 919-832-2828 to learn more about our products and services.