Business Card Printing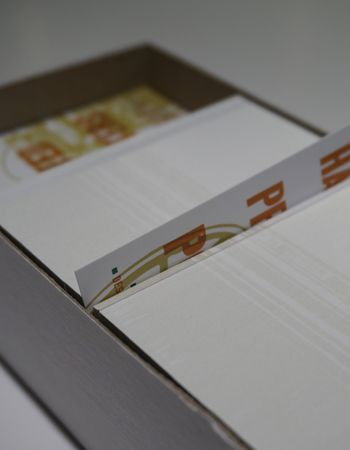 Custom Business Cards in Raleigh, NC
Looking for quality business cards in Raleigh, NC? Look no further! At Commercial Printing Powered by AlphaGraphics, we are here to help make the business card design and ordering process easy from start to finish. Our team of customer service and graphic design professionals will help you pick the right paper, pick the right print production process and pick the right packaging. Whether you are looking for one color, two color or full-color business cards, we have the latest printing technology to meet your graphic design needs.
Types of Business Cards
A quality business card is an important part of your brand extension. Your customers receive your business card first so be sure to make sure it's a positive experience. Whether they are foil stamped, embossed, UV coated, Aqueous Coated or on uncoated paper, we have the tools to deliver the best product that meets your budget. Our team of graphic designers will work with you to select the best application for your next business card project.
We offer a variety of business cards. Some of them include:
Single-sided business cards
Double-sided business cards
Custom business cards
Embossed business cards
Glossy business cards
Metallic finish business cards 
UV Coated Business Cards
3D UV Business Cards
Business Card Design in Raleigh
The design of your business card is just as important as the stock you use for your business card. Our team of graphic design team works with clients every day to make sure their brand stands out from the competition. We will help you with the business card layout and logo design to make sure you are putting your best foot forward.
Business Card Paper Types
We understand that the paper you use for your business card is very important. We use the best quality papers and a few of them include:
Coated Business Card Paper
Uncoated Business Card Paper
Matte Business Card Paper
UV Coated Business Card Paper
Linen Business Card Paper
Felt Business Card Paper
More than Business Cards
Need more than business cards? We can help! We will help you design and print your full corporate identity package including letterhead and envelopes. Contact us today to learn how we can elevate your brand! Our team of professionals is eager to help!