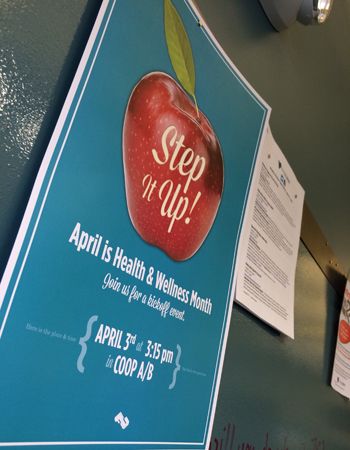 Flyer Printing in Raleigh
When you are ready to start printing flyers, make sure you work with our experts. At Commercial Printing in Raleigh, we design, print and mail quality flyers. Whether you are looking for full-color flyers or black and white flyers, we will help you create a flyer that will deliver a powerful return on your investment. As a business owner, you need to focus your time on your business so let us take the stress out of the design process. We're ready to get started and help you stand out from the crowd.
Types of Flyers
Many of our clients ask us what types of flyers we print. There are so many types of custom offset printed and digitally printed flyers, but here are a few of them that we produce on a regular basis:
Advertising flyers
Business flyers
Church flyers
Concert flyers
Die-cut flyers
Event flyers
Full-page flyers
Nonprofit flyers
Promotional flyers
Wedding flyers
and many more!
Flyer Design in Raleigh
Our team of professional graphic designers is eager to help you create a beautiful flyer that shows off your brand. Our design team will utilize your logo, brand elements, color scheme and business collateral to create a simple, clean and professional flyer. Already have a design? Great! Our design team will also help check the file to make sure everything will print correctly, which saves you time and headache in the long run!
Flyer Sizes
There are a wide variety of flyer sizes, but here are some of the standard flyers we print:
4" x 6"
5" x 7"
5.5" x 8.5"
6" x 9"
8.5" x 11"
8.5" x 14"
11" x 17"
12" x 18"
13" x 19
and many more!
Ready to get started? Contact our friendly Raleigh printing team today. While your thinking about it, ask our team about creating a brochure that can hold much more content than a flyer.