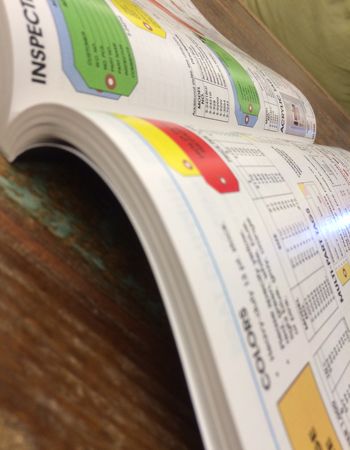 Custom Catalog Printing in Raleigh
Custom catalogs are the perfect way to display multiple products or services that you or your company offer. With high-quality catalog printing, you are able to show off your products and services in a well designed and organized fashion. At Commercial Printing Powered by AlphaGraphics, we print custom catalogs at our Raleigh facility and service clients throughout the United States. We utilize the latest technology in offset and digital printing to maximize your budget while delivering superior graphic design services. Our team of design professionals will help guide you through the design process from start to finish.
Catalog Design
Have an idea, but don't know where to start? Let our team of Raleigh professionals help you design, print and mail your next catalog or booklet project. Our expert graphic design service professionals work will work with you to help choose the right photography, fonts, color selection and catalog thickness to incorporate all your ideas and products.
Catalog Types:
There are many types of catalogs that are useful in all industries. Some of these include:
Business-to-business catalogs
Business-to-consumer catalogs
Digital catalogs
Retail catalogs
Supply catalogs
Ready to get started? Give our team a call and we will help guide you through the design process. Are you interested in focusing on a particular item or service? Send a postcard for a targeted marketing push. With our quality custom mail solutions, we're ready to help you save time, money, and postage costs!