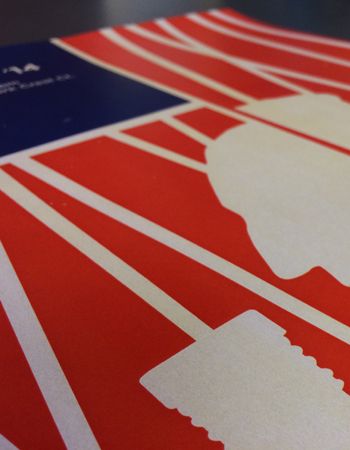 Poster Printing in Raleigh
Looking for a quality, full-color poster in the Raleigh area? Look no further! Commercial Printing Powered by AlphaGraphics can design and print any type of color poster to create a huge impact. Whether you are looking for a poster for your home, office, church or next celebration, let us help you make your concept a reality. Posters come in all shapes and sizes so there is no project too large or too small for our Raleigh production facility. We use the latest technology that prints excellent quality on all types of poster material. Call us and we'll show you what we can do!
Types of Posters We Print
Advertising posters
Black-and-white posters
Custom posters
Educational posters
Event posters
Full-color posters
Graphic posters
Motivational posters
Specialty posters
Text or typographical posters
Custom Size Poster Printing
Looking for a custom size poster? We can help! Our full-color poster printers in Raleigh can print any size poster for your next event. Some of our typical sizes include:
8" x 10"
8.5" x 14"
18" x 24"
24" x 36"
36" x 48"
48" x 60"
and many more custom sizes!
More than Posters
Looking for other items to compliment your poster? Need something a little more mobile? Are you looking to travel with your poster? We also offer a wide variety of banners that may be great for your next event. Contact us today to learn how our design team can help you with your next project!