Graphic Design
Graphic Design in Raleigh, NC
Are you looking for a new logo? Are you interested in a brand refresh? Do you need a little extra help with that next marketing project? Whether you have a small design project or an extensive branding project, our Raleigh graphic design team can help. Our graphic designers at Commercial Printing Powered by AlphaGraphics work with clients every day to create custom flyers, brochures, business cards, pocket folders, letterhead, envelopes, catalogs, custom books, and much more! 
Raleigh Brand Identity
Quality graphic design goes beyond your business stationery. In today's world, it's important to maintain brand consistency throughout all print and digital mediums. From social media like Facebook to printed mail pieces like postcards, it's important that your graphic designer correctly represents your brand. At Commercial Printing in Raleigh, our full-time graphic designers understand how to create and maintain proper brand identity. We work with clients to help develop brand standards, which include the proper use of logos, taglines, fonts, avatars, buttons and mission statements. Your company is built on its brand identity so so let us help you execute your marketing plan properly.
Popular Graphic Design Services in Raleigh
Some of our graphic design services include:
Logo Design
Letterhead Design
Envelope Design
Book Design
Catalog Design
Newsletter Design
Postcard Design
Brand Identity Design
Business Stationery Package Design
Banner Design
Poster Design
Website Design
Social Media Design
Custom Mail Piece Design
Business Card Design
Flyer Design
Are you ready to get started with your next graphic design project? Give us a call today to learn more about quality graphic design services in Raleigh for every budget. We look forward to hearing from you!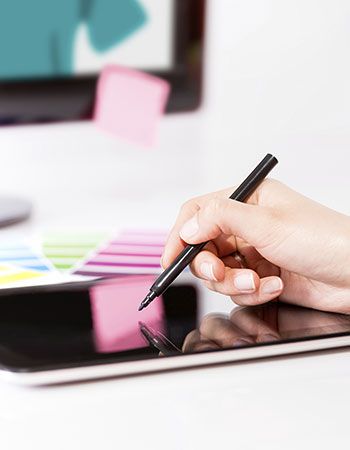 Ready to get started?
Contact us online or give us a call.